Trading
There is a few instruction on how to create a trade with an another player, using the Commands "/Trading PlAyErNaMe"
Conditions 

Must be in a range of 5 steps from the other player, In order to open the menu.
Note : Chat is disabled while trading
Note : Stack might not be easy to raise and drop, while trading. Its easier to prepair the items before starting a new trade request.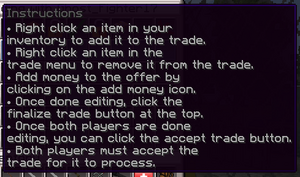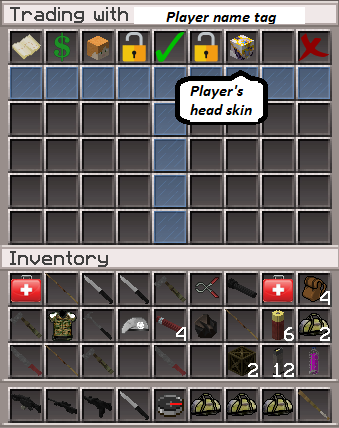 See also